Sometimes you just need to vent in a passive-aggressive manner.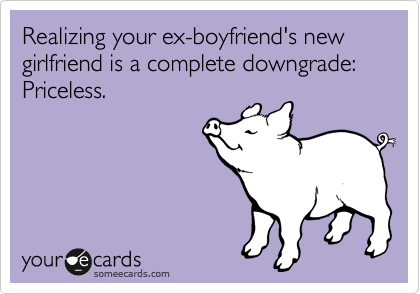 ...and now my day may begin.
I'll fill you in on my weekend at the beach with my mom a bit later.
What do you think? Do we look alike?
But first, my best friend had her baby! I told her she had to wait to come into this world until after I got back from the beach. Did she listen? Nope! I got to meet her and hold her yesterday. All six pounds of her. SIX POUNDS! That's so crazy to me. I lift up a five-pound weight and think she's only one more pound than that. So tiny! The craziest thing is I was only a little over five pounds when I was born. I was that tiny at one point in my existence.
Sorry for the rant, this is all just blowing my mind.
Do I look scared enough?
Adorable times infinity...squared. I'm an "aunt" to a two-legged being now! (Not that I'm any less of an aunt to my nephew-dog, Rocco. It's just a different kind of love :)
And I must end the recap there (to be continued), as I have a lot of work to catch up on. But before I close, I need to pick the winners of my
giveaway
!
There were sixteen total entries. I've decided there will be four winners (giving everyone a 1:4 chance of winning), and that the winners get to choose, from
my etsy shop
, either
two headbands OR one collar
.
And now, random.org, do your thing!
The
WINNERS
are:
1.
Kara
9.
Sarah
13.
autumn1329
8.
Alyssa
(who, I'm sure, will be choosing a dog collar ;-)
Congratulations to all four of you! Leave a comment on this post and let me know which two headbands or which one collar you'd like. If you didn't win this time, don't worry, I sense many other shop giveaways in the future!